On Teacher Talking Time, Leo, Mike, and Andrew bring you discussions, interviews, and debates on English language training and learning. From approaches, misconceptions, and successful and failed case studies, each episode is dedicated to their vision: continual growth. They interview teachers and learners from around the world, and also debate the merits of common teaching approaches.
Episodes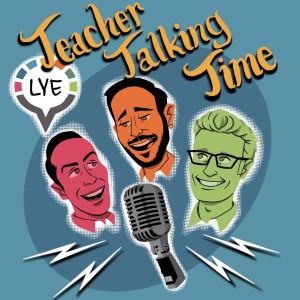 Monday Jan 31, 2022
Monday Jan 31, 2022
Want to teach less and earn more? Find out how. 
How much lesson planning is required? Should I use a coursebook? Are teaching 1-1 or groups are the only options? How do I set up my business to be scalable? Mike, Leo, and Andrew kick off 2022 by examining the most common questions teachers going freelance ask. 
They also examine teacher profiles who have joined LYE's new Teacher Accelerator Program and what they have in common. If you're a teacher looking to escape precarity, reduce lesson planning, and achieve better work-life balance, this episode is for you. 
Welcome to 2022!
Read more about this episode on the LYE blog.
Podcast Creation:
This episode was created with support from Thinkific & Podbean. If you're looking to launch a course or start a podcast, we highly recommend them - and use them ourselves. 
As always, thank you for listening. Your support has been overwhelming and we couldn't do what we do without you. We hope this podcast serves as an effective CPD tool for you.
If you have a comment or question about today's show, we'd love to hear from you: info@learnyourenglish.com 
For more info on what we do at LYE, check out:
Join Our Teacher Accelerator Program
Join our Self-directed Learning Portal