On Teacher Talking Time, Leo, Mike, and Andrew bring you discussions, interviews, and debates on English language training and learning. From approaches, misconceptions, and successful and failed case studies, each episode is dedicated to their vision: continual growth. They interview teachers and learners from around the world, and also debate the merits of common teaching approaches.
Episodes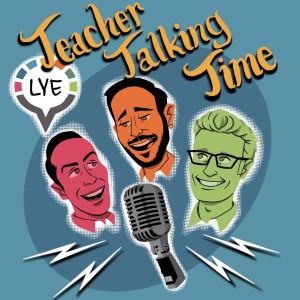 Wednesday Apr 13, 2022
Wednesday Apr 13, 2022
Take the LYE Free 120-hour training on growing your teaching business in 5 days. Click here to enroll free. 
Want to talk about how to grow your business? Schedule a chat with us to see if we can help. 
Florencia Henshaw has a Ph.D. in Second Language Acquisition and Teacher Education from the University of Illinois, Urbana-Champaign, where she is now the Director of Advanced Spanish. She is an award-winning educator who has published and presented nationally and internationally on technology integration and research-based pedagogical practices. Dr. Henshaw is also the host of "Unpacking Language Pedagogy" (available as a podcast and YouTube channel), where she summarizes and discusses research articles, activities, terms, and various topics related to language teaching. Her co-authored book, "Common Ground: Second Language Acquisition Theory goes to the Classroom," aims to help educators visualize how to put principles into action.
In this episode, Florencia discusses:
if people are born teachers
classrooms as artificial environments
why empathy is required for teachers to relinquish control in the learning process
how we should prioritize learner perceptions and attitudes 
the backwardness of how most assessments are set up
strategies to scaffold and increase the presence of target language
how her new book helps teachers incorporate new SLA research into the classroom
Read more about this episode on the LYE blog.
More from Dr. Henshaw:
Her YouTube channel "Unpacking Language Pedagogy"
Her website "Technology for Language Teaching and Learning"
Her book "Common Ground: Second Language Acquisition Theory Goes to the Classroom"
Follow her on Twitter: @Prof_F_Henshaw
Podcast Creation:
This episode was created with support from Thinkific & Podbean. If you're looking to launch a course or start a podcast, we highly recommend them - and use them ourselves. 
As always, thank you for listening. Your support has been overwhelming and we couldn't do what we do without you. We hope this podcast serves as an effective CPD tool for you.
If you have a comment or question about today's show, we'd love to hear from you: info@learnyourenglish.com 
For more info on what we do at LYE, check out:
Want to Grow your Teaching Business? Book a Call with us
Take our free 120-hour training on how to overcome common obstacles in your business
Join our Self-directed Learning Portal