On Teacher Talking Time, Leo, Mike, and Andrew bring you discussions, interviews, and debates on English language training and learning. From approaches, misconceptions, and successful and failed case studies, each episode is dedicated to their vision: continual growth. They interview teachers and learners from around the world, and also debate the merits of common teaching approaches.
Episodes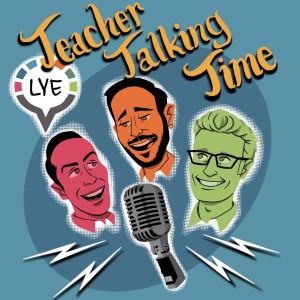 Sunday Aug 02, 2020
Sunday Aug 02, 2020
In Teacher Talking Time's first round-table episode, we focus on the topic of teaching and developing listening skills. Leo and Andrew are joined by Marc Jones and Chiara Bruzzano, both researchers on the topic of listening.
Marc and Chiara help us parse what current research and findings on listening says, and discuss what strategies and approaches we as teachers can utilize in our classes to best help our students.
This episode is divided into 3 sections:
1. The Differences between teaching, practicing, and testing listening (3:20)
2. Analyzing the standard approach to teaching listening (34:00)
3. Looking at what can be improved and suggestions of how to go about it. (1:02:00)
Three questions were used to help us define this round table discussion: 
1. Is there a problem that our industry faces that you would like to address?
2. How is this topic relevant to teachers?

3. What outcomes do we expect to achieve at the end of this round table?
*This episode works in conjunction with the LYE Course "Teaching Listening Made Easy."
Follow Chiara:
Twitter: @chiara_bruzzano
View her website: ETprofessional
Chiara is also the founder of LanguagEd, a group of teachers, researchers and graphic designers producing professional development courses for teachers.
Follow Marc:
Twitter: @marcjonestyo   
View his websites: Marcjones.tokyo and getgreatenglish.com 
*For anyone interested in learning more about teaching listening, listen to the end of the episode for a discount code for the LYE course "Teaching Listening Made Easy."
For more information on this episode, see our blog post on our website. 
Podcast Creation:
This episode was created with support from our listeners. If you enjoy our work, consider contributing to our tip jar
As always, thank you for listening. Your support has been overwhelming and we couldn't do what we do without you. We hope this podcast serves as an effective CPD tool for you.
If you like the show, consider subscribing on Spotify, iTunes, or Google Podcasts, and sharing it with a friend. If you have a comment or question about today's show, we'd love to hear from you: info@learnyourenglish.com 
For more info on what we do at LYE, check out: