On Teacher Talking Time, Leo, Mike, and Andrew bring you discussions, interviews, and debates on English language training and learning. From approaches, misconceptions, and successful and failed case studies, each episode is dedicated to their vision: continual growth. They interview teachers and learners from around the world, and also debate the merits of common teaching approaches.
Episodes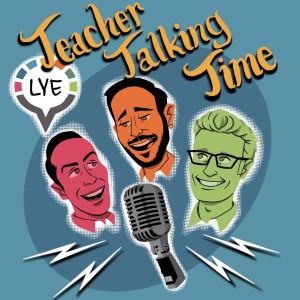 Saturday Dec 18, 2021
Saturday Dec 18, 2021
Want to teach less and earn more? Find out how. 
Mike, Andrew, and Leo sip some nog and reminisce on the year that was. From COVID to a corrective feedback series to interviews with amazing scholars, it was quite the year for the Teacher Talking Time Podcast. Here, the guys touch on the year's most listened to episodes, words of the year, how language has changed during the pandemic, which is ebb and which is flow, and predict what 2022 might have in store - including some work-life balance goals. Thanks for listening this year and stay tuned for many exciting things we have in store for 2022.
Happy holidays from us at Learn YOUR English!
Read more about this episode on the LYE blog.
Podcast Creation:
This episode was created with support from Thinkific & Podbean. If you're looking to launch a course or start a podcast, we highly recommend them - and use them ourselves. 
As always, thank you for listening. Your support has been overwhelming and we couldn't do what we do without you. We hope this podcast serves as an effective CPD tool for you.
If you have a comment or question about today's show, we'd love to hear from you: info@learnyourenglish.com 
For more info on what we do at LYE, check out:
Join Our Teacher Accelerator Program
Join our Self-directed Learning Portal