On Teacher Talking Time, Leo, Mike, and Andrew bring you discussions, interviews, and debates on English language training and learning. From approaches, misconceptions, and successful and failed case studies, each episode is dedicated to their vision: continual growth. They interview teachers and learners from around the world, and also debate the merits of common teaching approaches.
Episodes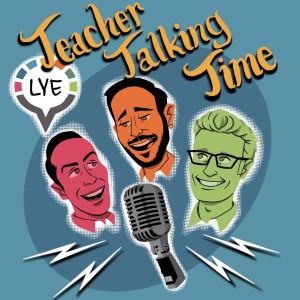 Friday Oct 01, 2021
Friday Oct 01, 2021
Want to teach less and earn more? Find out how. 
Jane Setter joins the show to talk accents, speech prosody, and her new book "Your Voice Speaks Volumes." 
Jane is Professor of Phonetics at The University of Reading, UK.  In addition to her new book, she is also co-editor of the Cambridge English Pronouncing Dictionary and the Cambridge Handbook of Phonetics. Jane's research interests include speech prosody in children from atypical populations, teaching and learning English pronunciation, and features of the suprasegmental phonology of global varieties of English, such as Hong Kong and Malay speaker English.
*there's some slight static from 5:00 - 12:00
In this episode, Jane dives into:
the influences that pushed her into a career in phonology

speech classes and how Margaret Thatcher learned to "unshrill" her voice

being the first phonetician invited to speak at the IATEFL conference

the why and how of (unconscious) linguistic judgement 

the significance of four seconds in speech recognition

why television shows choose certain accents for certain roles

why men can't make their voices sound sexy

what it means to have a voice that doesn't represent who you are 
Read more about this episode on the LYE blog.
More on Jane Setter:
Her book "Your Voice Speaks Volumes"
The Cambridge Book of Phonetics
Twitter: @janesetter
YouTube: Jane Setter
Email: j.e.setter@reading.ac.uk
Podcast Creation:
This episode was created with support from Thinkific & Podbean. If you're looking to launch a course or start a podcast, we highly recommend them - and use them ourselves. 
As always, thank you for listening. Your support has been overwhelming and we couldn't do what we do without you. We hope this podcast serves as an effective CPD tool for you.
If you have a comment or question about today's show, we'd love to hear from you: info@learnyourenglish.com 
For more info on what we do at LYE, check out:
Join Our Teacher Development Membership
Join our Self-directed Learning Portal
See Our Online CPD Courses for Teachers