On Teacher Talking Time, Leo, Mike, and Andrew bring you discussions, interviews, and debates on English language training and learning. From approaches, misconceptions, and successful and failed case studies, each episode is dedicated to their vision: continual growth. They interview teachers and learners from around the world, and also debate the merits of common teaching approaches.
Episodes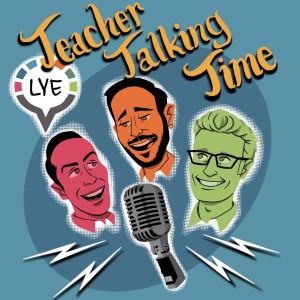 Sunday Aug 29, 2021
Sunday Aug 29, 2021
Want to teach less and earn more? Find out how. 
Chris Jones joins us to talk conversation, strategies, and speaking. 
Chris Jones is a Senior Lecturer in Applied Linguistics and TESOL at the University of Liverpool, UK. He has been involved in English language teaching for over twenty five years and holds the Cambridge CTEFLA and DTEFLA qualifications alongside an MA and PhD from the University of Nottingham. Chris' main research interests are related to spoken language.
He joins us to talk about that and his new book called "Conversation Strategies and Communicative Competence."
Specifically in this episode, he tackles:
his early influences, including Ron Carter, Scott Thornbury, and Dave Willis
his impetus for his new book "Conversation Strategies and Communicative Competence" 
his writing process
the difference between speaking and conversation
the difference between conversation strategies and communication strategies
reasons why conversation strategies are often neglected in teaching
how teachers can help their students with improving their spoken communication
More on Chris Jones:
Twitter: @ELTResearch
His talk to launch his new book
Details on his new book "Conversation strategies and communicative competence" 
His University of Liverpool staff page 
For more information on this episode, see our blog post about it. 
Podcast Creation:
This episode was created with support from Thinkific & Podbean. If you're looking to launch a course or start a podcast, we highly recommend them - and use them ourselves. 
As always, thank you for listening. Your support has been overwhelming and we couldn't do what we do without you. We hope this podcast serves as an effective CPD tool for you.
If you have a comment or question about today's show, we'd love to hear from you: info@learnyourenglish.com 
For more info on what we do at LYE, check out:
Join Our Teacher Development Membership
Join our Self-directed Learning Portal
See Our Online CPD Courses for Teachers