On Teacher Talking Time, Leo, Mike, and Andrew bring you discussions, interviews, and debates on English language training and learning. From approaches, misconceptions, and successful and failed case studies, each episode is dedicated to their vision: continual growth. They interview teachers and learners from around the world, and also debate the merits of common teaching approaches.
Episodes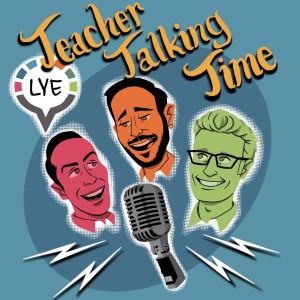 Saturday May 14, 2022
Saturday May 14, 2022
Want to use Dogme and TBLT to grow your sustainable teaching business? Schedule a chat with us to see if we can help. 
Anthony Gaughan is a teacher and teacher-trainer with over 25 years of experience working in the corporate, state secondary, higher education, and private adult education sectors. He is a Cambridge English approved Assessor and Main Course Tutor for the CELTA initial teacher training qualification, as well as a Tutor for the DELTA Module 2 and the Trinity Diploma. Together with his then-colleague, Izzy Orde, Anthony first applied Dogme ELT principles to running CELTA courses in 2009, and has been advocating for simplifying initial teacher education ever since.
See his blog "Teacher Training Unplugged."
In this episode, Anthony dives into:
how a Japanese balloon pushed him towards Dogme
teaching versus teaching-like behaviours
transforming CELTA training into unprescribed, dogmatic experiences
why he was called irresponsible and dangerous at IATEFL
training as a suspension of disbelief
debunking myths about beginner students, beginner teachers, and new beginnings
Read more about this episode on the LYE blog.
More on Anthony Gaughan:
Podcast Creation:
This episode was created with support from Thinkific & Podbean. If you're looking to launch a course or start a podcast, we highly recommend them - and use them ourselves. 
As always, thank you for listening. Your support has been overwhelming and we couldn't do what we do without you. We hope this podcast serves as an effective CPD tool for you.
If you have a comment or question about today's show, we'd love to hear from you: info@learnyourenglish.com 
For more info on what we do at LYE, check out:
Want to Grow your Teaching Business? Book a Call with us
Join our Self-directed Learning Portal